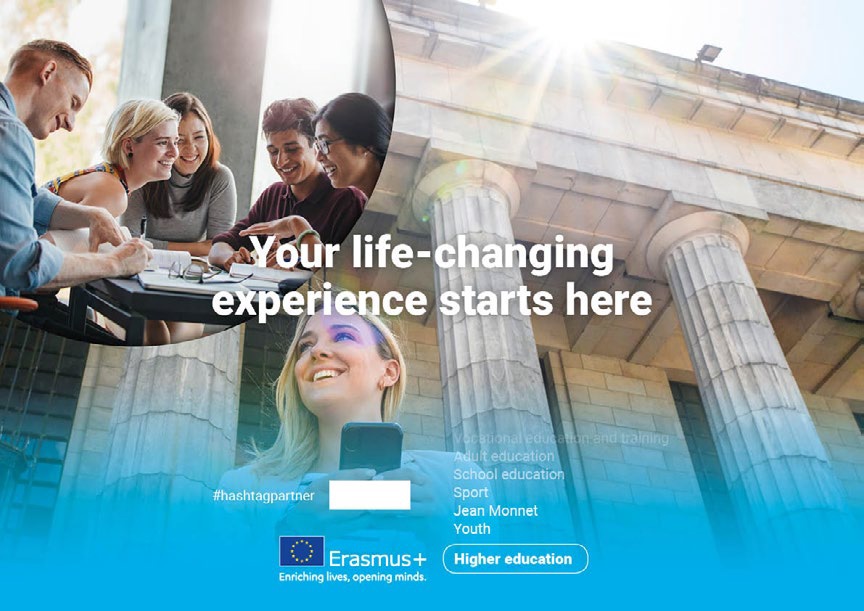 Erasmus ID: RO IASI01 
OID: E10177852 
PIC number: 986742007
ECHE number: 56011-LA-1-2014-1-RO-E4AKA1-ECHE 
Before Erasmus+ Mobility
In order for EU and non EU students to apply for an Erasmus+ mobility to our university, they need to fill in:
Student application form
Learning agreement / Training agreement
Accomodation form
You also need to provide a portfolio or a link to your website showing your work.
Deadlines:
31st of July for autumn/winter semester
30th of November for spring semester
Educational Offer
We offer a broad range of interesting Bachelor programmes, Master programmes and Doctoral programmes. Find the study programme that suits you.
 Faculty of Music Performance
 Faculty of Theatre
 Faculty of Visual Arts and Design
Discover what Romania and Iasi has to offer students.
 Study in Romania
University Guide for incomings
Documents at the end of Erasmus+ mobility
Transcript of records
Chart for marks and ECTS