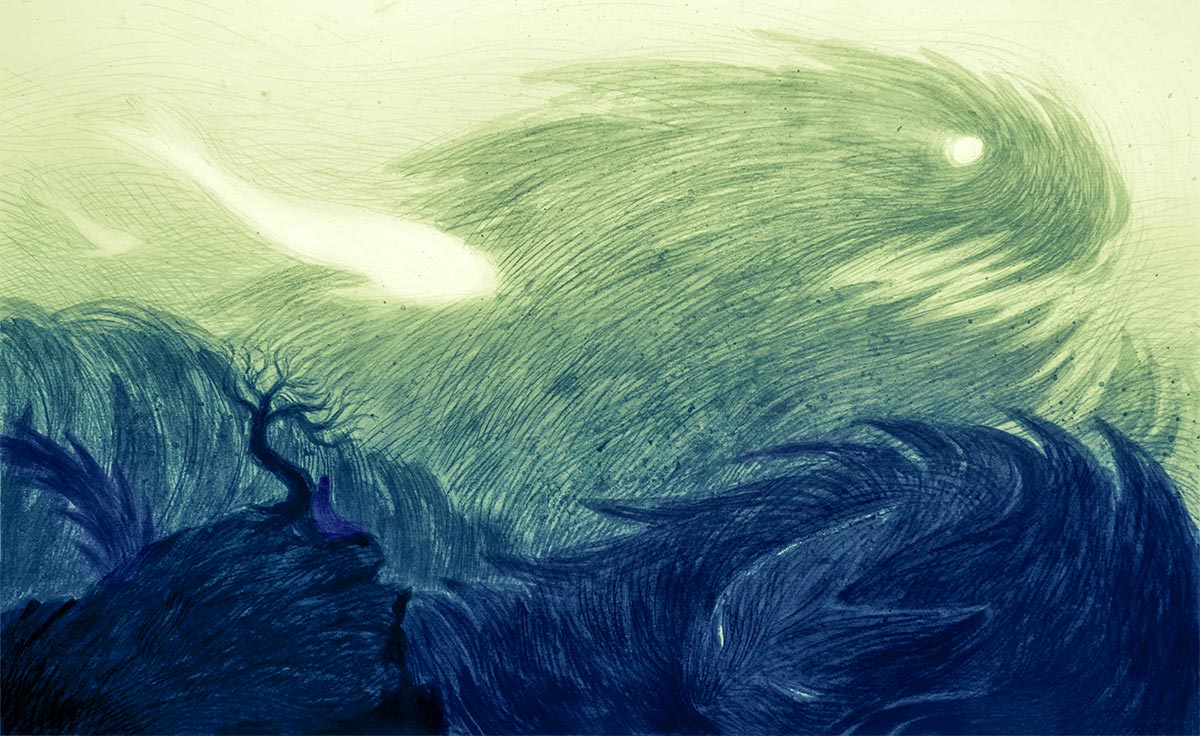 The  study programme consolidates the national value dimension of the university artistic education programs, bytraining specialists for an extremely competitive professional area: Advertising Graphic Design, Engraving, Animation, Gamming. There are three study modules: Advertising Graphic Design – which develops the creativity for illustration and book as art object, typographic layout, posters; Engraving – experimental creative investigations are developed in the field of engraving, installation, compositions with a strong essayistic character; Animation – 3D animation techniques (such as Autodesk Maya, Blender, Side FX Houdini, Cinema 4D-Maxon), 2D animation (Adobe Creative Suite) and gaming (Unity, Unreal Engine) are approached.
There is a wide range of workshop disciplines including: drawing, traditional graphic composition, engraving in traditional and modern techniques, photography, animation, as well as the associated theoretical disciplines.
Students are involved in promoting actions for creative processes, like: exhibitions, biennials, triennials, creative camps, symposia, national and international conferences, festivals.
In the spirit of diversifying cultural alliances, contributions and partnerships with associated institutions are encouraged in order to coordinate important artistic events such as: lnternational Biennial of Contemporary Engraving N / E, International Animated Fantasy Student Film Festival – Animafantasia.
Facebook: @iasigrafica
Fundamental disciplines: Art history | Artistic anatomy | Computer image processing | Perspective, descriptive geometry | Aesthetics of visual arts.
Disciplines specific to visual arts field: The basics of drawing for graphics | Color and shape study for graphics | Composition study for graphics | Graphic composition | Conceptual design
Speciality disciplines: Specialty practice | Methodology for writing a bachelor's thesis | Graphic techniques – engraving | Computer image processing 1 | Computer image processing 2 | Perspective, descriptive geometry | Photography and animation | The art of writing | Graphic character – construction and texture.
Optional discipline (1 of 2): Desktop-publishing | Ethics and academic integrity.
Optional module 1 / Optional module 2 / Optional module 3: Engraving 1 | Engraving2 | Animation- Computerized Processing Systems; Advertising graphic composition | Easel graphic composition | Digital animation2D | 3D; GP character creation | GS technique and expressiveness | Animation character creation.
Complementary disciplines: Foreign language – specialized applications | General museology | Project elaboration methods | Physical education and sport.
Optional disciplines: Foreign language 2 | Physical education and sport | General museology | The basics of photography.
Students are involved in individual or collective exhibition activities, local or itinerant, with participation in national or international competitions materialized, in many cases, with prizes.
It has become a tradition to participate in international biennials, such as the woodcut in Kyoto, (Japan), the small print in Budapest (Hungary), Katowice (Poland), Aiud, Cluj, Timisoara, or the illustration salons of Paris, Bucharest and Alba Iulia, to name just a few.
The material base is complex, as it offers access to state-of-the-art equipment and opportunities to train specialists in an exceptional training framework: engraving presses, screen printing and offset equipment, Apple computer network, network of computers configured for 3D modeling/rendering, Wacom lntuos graphics tablets, Wacom Cintiq tablets, motion capture systems, facial capture system, complete VR system.