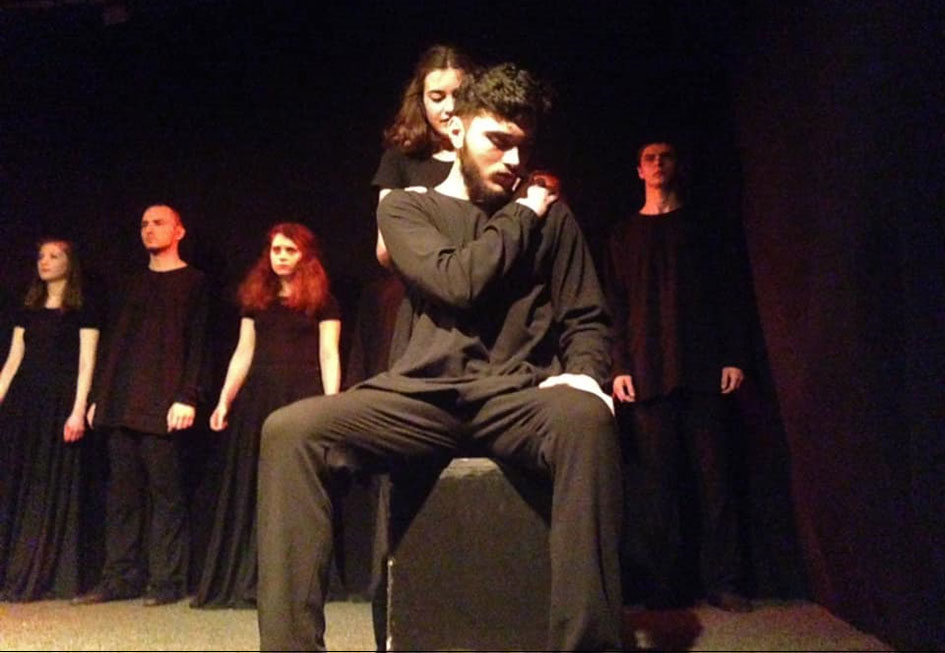 In the theatre school, the puppeteer is trained, first, as a performing actor because the specialization of the Art of the actor-Puppets-Marionettes offers him a double orientation, both in the direction of the art of the actor and that of the art of maneuvering the puppet and marionette.
The qualification that can be obtained upon graduation of THE PERFORMING ARTS studies program (PUPPETS-MARIONETTES), according to COR, is Puppeteer – 265502.
The competition's trials for admission
Stage I, eliminatory
Test 1 – practical test – Presentation of lyrics, a story fragment, fairy tale and a monologueue from the candidate's repertoire.
Test 2 – oral test – interview on the themes of the theatre culture, personal opinions on contemporary theater phenomenon.
Stage II
Test 1 – practical test – Testing the rhythmic and musical skills
Test 2 – practical test – Presentation of a story, lyrics (other than in stage I), a monologueue/dialog at the choice of the candidate and of the commission. Improvisation exercises with an object on topics required by the commission.