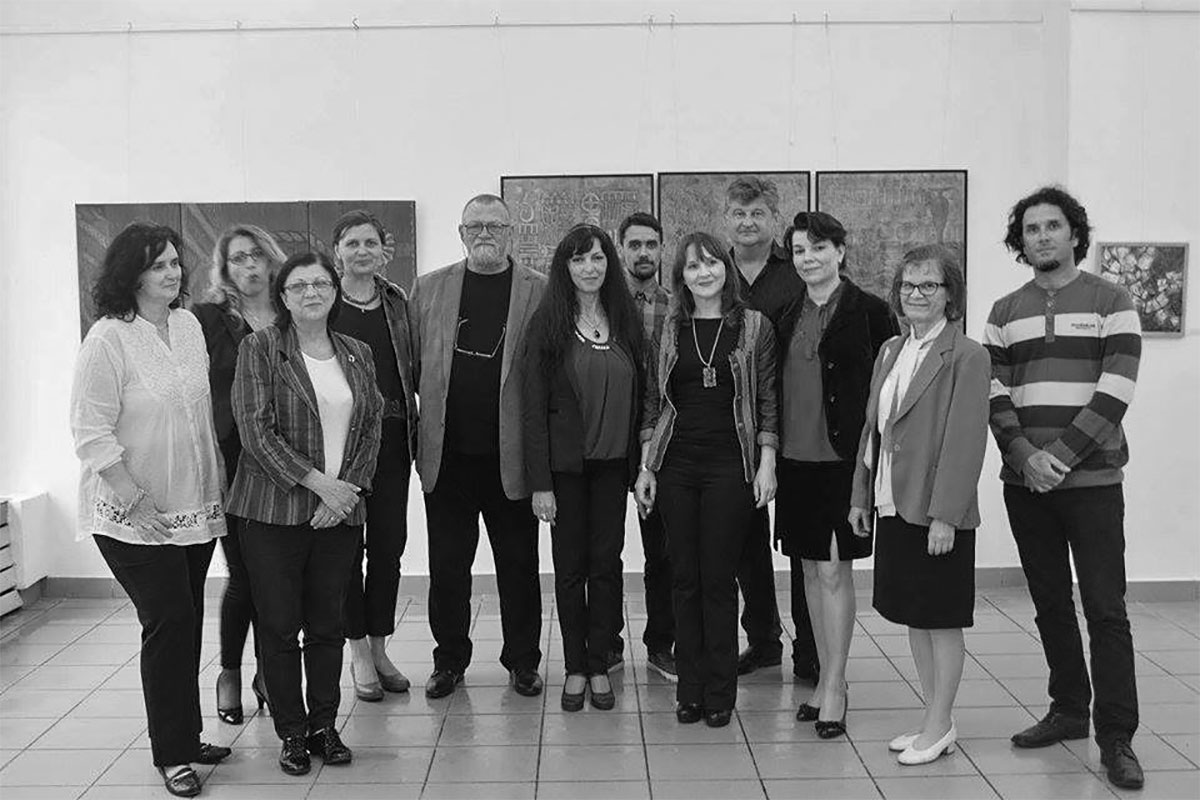 The educational activities of the BA study program are adapted and organized so that the graduate is able to participate constructively in the contemporary cultural life.
The mission is that of shaping personalities with complex training, able to actively participate in formal teaching processes, alternative educational practices, and in contemporary artistic projects.
Taking into consideration the impact that it may have in the society, we believe that each graduate can be an influence generation in the culture of the nation and that the graduate must assume the responsability required by this role.
Duringthe BA cycle, students who take up this specialization have the opportunity to study at prestigous universities in Europe, with study internships offered through scholarships, within the Erasmus mobility program.
Fundamental disciplines: History of Romanian and universal art | Interferences in image technology | Psychology of education | Perspective, descriptive geometry| Aesthetics of visual arts.
Disciplines specific to visual arts field: The basics of drawing | Color study | The elaboration of the visual form between sensation and perception | The basics of composition and analysis of visual language| Pedagogy I – Fundamentals of pedagogy| Theory and methodology of the curriculum| Grammar of visual language| Pedagogy II – Theory and methodology of training; Evaluation theory and methodology | Specialty didactics | General visual education | Two- and three-dimensional visual composition.
Specialty discipline: Compositional principles and visual art expression | Two- and three-dimensional representation techniques | Basics of modeling| Drawing as an art project and visual approach  Tools and communication through elements of visual language |  Methodology of visual creation | Educational strategies to stimulate creativity| Interventions | Setting in social and cultural spaces | General visual and decorative artistic techniques | Artistic practice | Pedagogical practice in compulsory pre­-university education | Methodology for writing a bachelor's thesis.
Complementary disciplines: Computer image processing | Foreign language I | Physical education and sports | Computer-assisted training | Student class management.
Optional disciplines:
Optional 1 of 3: Sketches | Chromatology | Traditional artistic techniques
Optional 2 of 4: Museology | New media art APO Chromatology | Contemporary artistic techniques.
Optional 2 of 4: Traditional engraving techniques | Anamorphoses | Experimental artistic techniques | Ethics and academic integrity.
Optional disciplines: Visual semiotics | Philosophy | Foreign language| CDS design in art education.
The theoretical and applied orientation, structured as to fully comply with the national framework of qualifications, aims at training graduates for the professions specific to culture and education departments.
The department has specialized workshops and laboratories .